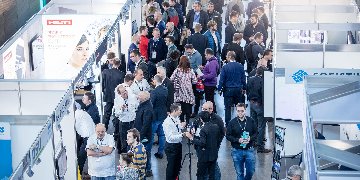 Event
Chaos Team at BIM World Munich 2023
Come and talk to the CHAOS Team at booth #26 during BIM World and learn about the latest updates in our product portfolio.
Competition
Bjarke Ingels Joins Expert Panel to Judge Icon's Initiative 99 Global Architecture Competition
Join Initiative 99, a global architecture competition aimed at designing accessible, beautiful and dignified 3D-printed homes that can be built for under $99,000.
Event
Chaos Team at Autodesk University 2023
Check out the latest updates in CHAOS' product portfolio at booth #1136 at Autodesk University 2023.
Event
Chaos at Rhino World (Barcelona, Spain)
Check out the Chaos booth at Rhinp World 2023 to see our latest products in action.
Event
Chaos Meets Creativity at 3D Berlin
Join Chaos, the Berlin ArchViz Meetup community, and our friends from xoio for an exciting view into a dynamic archviz landscape.
Competition
Linse (Quartier 4) – Baufeld 1, Graz Reininghaus – geladenes Verfahren mit Bewerbungsmöglichkeit
The competition area with a total size of 10,234 m² forms the northern entrance to the Reininghaus urban development area, bordered to the north by the railway line. The aim of the competition is to obtain development proposals for a multi-storey building with the functions of residential, hotel and student dormitory.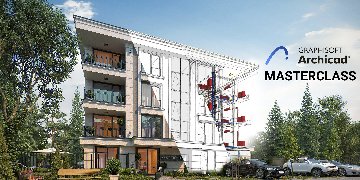 Course
ONLINE or
Sofia, Bulgaria
Bulgarian
Нашият курс ARCHICAD MASTERCLASS е специално разработен за Българската архитектурно-строителна практика и включва най-добрите практики за използване на ArchiCAD инструменти за моделиране, проектна документация, управление и сътрудничество в колективни BIM проекти.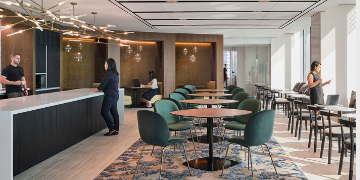 Webinar
UNVEILING GLOBAL WORKPLACE COMPARISON: BUILDING THE FUTURE OF WORK IN APAC
In this webinar, Nayan Parekh, Gensler's Global Work Sector Leader, along with a panel of experienced workplace strategists and designers from across our Asia Pacific (APAC) and Greater China offices, unveil insights from the latest Global Workplace Survey Comparison.
Event
Melbourne; Sydney, Australia
English
How technology is shaping the future of AEC (Melbourne - July 13; Sydney - July 18)
Learn from our expert panelists how visualization toolsets are adapting to the challenges of this new world, as well as its knock-on effects on the industry as a whole.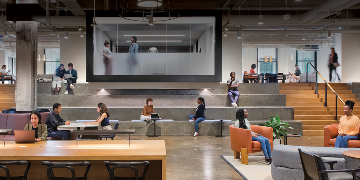 Webinar
UNLOCKING GLOBAL WORKPLACE TRENDS: SURVEY FINDINGS FOR BUILDING THE FUTURE OF WORK
In this webinar, Gensler's Global Director of Workplace Research, Janet Pogue McLaurin, is joined by a panel of workplace planners and designers to review the survey's key insights.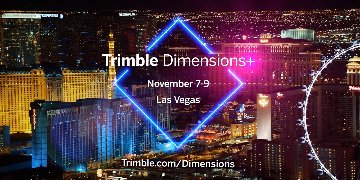 Event
Trimble Dimensions: November 2023
Unlock the full potential of Trimble
Discover the network effect of Dimensions and unleash the power of the Trimble products you use.
Tutorial
BEST FREE scripts for Renderings | 3ds max | How to fasten work custom tabs
FREE 3Ds Max Scripts with LINKS - custom-made tabs
- HOW - to speed up your work in 3ds max by using scripts and making them into custom tabs
- WHY - to use scripts
- WHERE - to find and download them
- WHICH - one is the BEST script for Architectural Visualizations
- HOW - to install, set and use scripts